DOT Physicals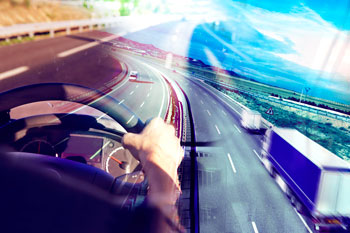 If you're a commercial motor vehicle driver, you know how important it is to undergo and clear a DOT physical-after all, when you're on the road, the most important safety measure you can take is making sure you're healthy and fit for your job.
At South Hills Physical Medicine and Chiropractic , we're proud to now offer DOT physicals for patients holding a commercial motor vehicle license. Better yet-our pricing is highly competitive-for just $89, you can secure a thorough exam to renew your license each year. That's roughly $40 less than other providers in our area!
Our staff is certified and follows all of the necessary standard exam components to ensure proper certification.
Group Discounts Available
Have friends that also need to get their physical? Book physicals for 3 or more and get them for $75 each. Call us today at (412) 885-3533 to take advantage of this incredible deal!
We are proud that patients from Whitehall Borough, Castle Shannon, Brentwood, Baldwin & Pittsburgh trust us with their care.
Schedule Your Appointment
If you'd like to make an appointment for a DOT physical, contact our practice today to get started and take advantage of our special pricing-just $89!
.

DOT Physicals Whitehall Borough, Castle Shannon, Brentwood & Baldwin PA |
(412) 885-3533