Meet Dr. Richard Robbins
Experiencing the Effects of Chiropractic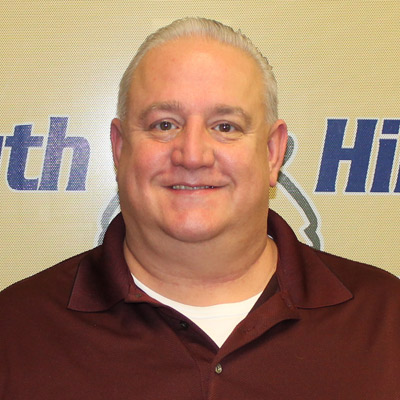 By the time he entered high school, Dr. Robbins knew he wanted to work in the medical field. After high school, he became an X-ray technician and then a radiation therapist. Dr. Robbins continued on studying for a bachelor's degree and considered going into hospital administration.
Dr. Robbins experienced a lower back problem that wasn't going away. He tried the conventional means such as medication, but nothing worked. "I tried chiropractic and a light bulb went off. I knew it was what I was looking for!"
Finding the Cause
Dr. Robbins completed the pre-medical program at Carlow University. He then continued his education at Palmer College of Chiropractic in Davenport, Iowa. He had spent many years working in a hospital setting and experienced the natural side of healing while in chiropractic college.
Chiropractic is like fixing a leaky dam instead of just fixing the water downstream. You fix the problem upstream, and it takes care of everything else downstream.
Providing a Game Plan
If you've been to other healthcare practitioners but never felt that your particular concern was fully addressed that's not the case here. We'll let you know what's wrong, how we're going to fix it and how long it will take. "I always like to let patients know the parameters ahead of time so there are no surprises."
EXPLORE OUR SERVICES »
Enjoying an Active Family Life
Dr. Robbins is married with three children. His kids' sporting activities keep the family busy. Two of his children play hockey, and his daughter is in modern dance. They spend a lot of time with friends and family. Dr. Robbins and his family also enjoy skiing together, often at Seven Springs. They are active members of the Christ United Methodist Church in Bethel Park.
Contact Us Today
Discover the difference that chiropractic care can make in your life. Call (412) 885-3533 today to schedule an appointment with Dr. Robbins!

Dr. Richard Robbins | (412) 885-3533