Knee Pain Therapy in Whitehall Borough
Welcome To South Hills Physical Medicine
Knee pain can be debilitating. Even walking short distances can be excruciating. Icing only helps so much and it doesn't address the cause of the pain.
Many people think that painful or arthritic knees are just something they have to learn to live with, but that's not true!
South Hills Physical Medicine and Chiropractic is excited to offer an FDA approved joint supplement knee injection with virtually no side effects for those affected by arthritis in the knee.
Call us at (412) 885-3533 for your free, no obligation consultation or book an appointment online!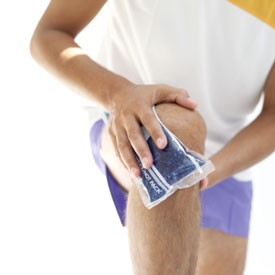 Natural Knee Pain Injections
Our joint injections work as a natural lubricant that simultaneously works as an anti-inflammatory. You can think of it as the oil given to the Tin Man in The Wizard of Oz. While we can't remove the arthritis, we can make it so your joint isn't "squeaky" and can move properly.
We can help relieve a variety of ailments, including cartilage damage, 'bone on bone' (osteoarthritis), tendonitis, bursitis, crunching & popping sounds, and general knee discomfort.
Call our knee pain specialists at (412) 885-3533 to find out if we can help you!

Affordable Knee Pain Treatment
We believe everyone should be able to have access to the care you need at an affordable price. Because of this, we accept most insurance, medicare & medicaid, and offer flexible payment plans through Care Credit.
We offer free, no-obligation consultations and same day appointments for those in pain.
Call us at (412) 885-3533 or book an appointment on line today!


You Don't Have To Live With Knee Pain
Call Us Today! (412) 885-3533

Knee Pain Relief Specialists in Whitehall Borough, Serving the South Hills Area
---
Whitehall Borough Knee Pain Treatment | (412) 885-3533