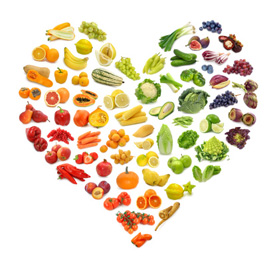 As your chiropractor, we want to help you live your healthiest and best life possible—and that goes beyond simply "cracking backs"!
At South Hills Physical Medicine and Chiropractic , we believe that any time we address pain and well being, nutrition should also be included. Here's why—certain foods promote inflammation within the body, which can actually drive joint destruction and nervous system imbalance, leading to unpleasant symptoms like headaches, pain, discomfort and general dis-ease.
And just as some foods promote inflammation, others fight inflammation, making them healthy choices for your diet. When you make healthy foods a staple in your life, you can aid in the preservation of your joints.
Here's how to do it!
Inflammation Promoting Foods
There are three main categories for foods that promote inflammation—sugars, dairy and wheat or grains. Eating foods that fall into these groups will most likely drive inflammation in your body, leading to unpleasant side effects. Most people then try to 'manage' these side effects with prescription medication, and the cycle continues!
Eating Healthy at Restaurants
It's no secret that we lead busy lives—so busy in fact that we don't always have time to prepare an incredible home-cooked and healthy meal. However, eating out at your favorite diner may cause unwanted inflammation in your body.
Here are a few tips for ordering a meal low in dairy, sugar and wheat:
1. Eating a salad? Order the dressing on the side. Salad dressing is often packed full of secret sugar.
2. Getting chicken for dinner? Ask for no breading and aim for all-white meat.
3. Craving Mexican food? Skip the rice and beans and substitute healthy fajita vegetables with extra chicken. Don't forget to add lettuce and delicious guacamole!
Looking for another way to reduce inflammation in your body? Schedule an appointment with our practice for a natural chiropractic adjustment.